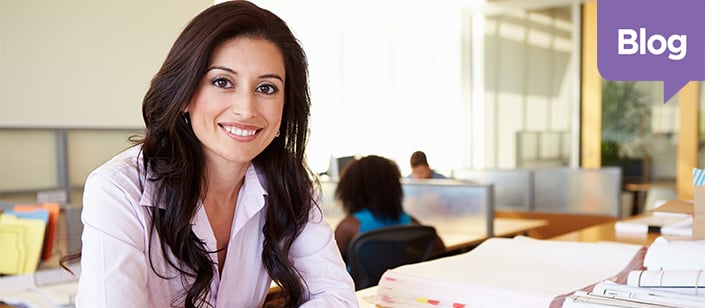 5 HR Questions Every Small Business Owner Must Be Able to Answer
Small business owners who try to do it all – grow their business, improve their product or service, and handle HR – can easily find themselves overwhelmed and uncertain if they're adequately attending to everything. Are you genuinely keeping abreast of HR issues in your company? Here are five questions you must be able to answer.
1: Are you compensating your employees competitively?
Employers are facing a hiring crunch. Unemployment is low (around 4.2%), with some sectors seeing even lower unemployment rates. That gives employees a lot of "buying power" when deciding whether to accept a job offer or to leave their current job. Robert Half's most recent Employment Trends report found that 42% of all workers and 68% of Millennials are planning to look for a new job within the next year. A competitive compensation plan is critical. Not sure where to start? Here's a checklist for setting compensation strategy.
2: Are you meeting your recruitment goals?
It's harder than ever for employers to fill open positions. According to Glassdoor.com, U.S. companies spend an average of $4,000 and 52 days to fill an open position. Are you just crossing your fingers and hoping for the best whenever you post a new job opening, or are you deploying smart recruitment strategies that can put you ahead of the competition? Here are 20 tips for attracting and retaining employees.
3: Do you deal promptly and appropriately with employee problems?
The people working for a small business can often feel like family, leaving owners and leaders hesitant to criticize, penalize, and, if appropriate, terminate (which they often don't know how to do with tact). Big businesses usually deal with employee issues promptly, using carefully constructed policies and procedures; they know inaction can wreak havoc on the business. Do you let employee issues linger too long?
4: Do you classify your workers correctly?
Is that person an employee or a contractor? You might be tempted to say contractor, and it's true that technology disruption has transformed worker status across many industries. Ride-sharing service Uber, for example, relies on drivers that it classifies as contractors. But are they? It has faced multiple complaints and lawsuits alleging otherwise, and other startups have shut down over this issue.
5: What employment laws and regulations affect your business?
Any given business is governed by multiple federal, state and local laws and agencies; further, some rules apply only to companies with a certain number of workers (e.g., 50 or more workers) while some apply to all businesses. Do you know all the legal issues that affect your organization?
CoAdvantage, one of the nation's largest Professional Employer Organizations (PEOs), helps small to mid-sized companies with HR administration, benefits, payroll, and compliance. To learn more about our ability to create a strategic HR function in your business that drives business growth potential, contact us today.