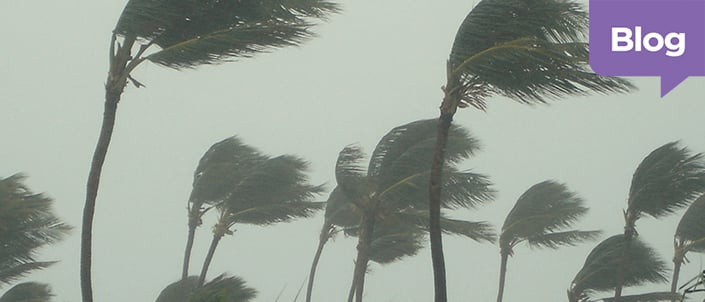 Does Your Business Have an Emergency Response Plan?
Most small business owners have no written disaster recovery plan, according to a survey conducted by Harris Poll on behalf of Nationwide Insurance.
Despite the fact that small businesses account for more than 99% of all companies with employees and provide nearly 45% of the nation's payroll, most businesses are unprepared for unexpected disasters. That leaves them – and their employees and customers – vulnerable to disruption that could potentially shut their doors forever (Nationwide also found that about a quarter of businesses never reopen after disaster).
Even if the disaster doesn't shut your business down, half of the business owners surveyed told Nationwide that it would take their business at least three months to recover from a natural disaster. That may be because, as the Federal Emergency Management Agency (FEMA) writes, "Insurance does not cover all costs and cannot replace customers that defect to the competition."
In short, disaster planning is critically important, but where do you start?
First, you have to begin identifying the potential threats to your business. For the purposes of this article, we mean acute emergencies like natural disasters that can strike suddenly, unexpectedly, and outside of your control.
For these issues, it's important to have a plan. Make sure the plan addresses everyone and everything that might be affected or touched by the disaster. In other words, you need to know not just how employees should respond to an emergency, but you should have procedures for any customers or vendors who might be onsite.
Think about your supply chain as well: even if the disaster didn't affect your business directly, but it did disrupt the supply chain up- or downstream, it might still affect your sales and reputation. What happens, for example, if your most important supplier cannot ship product to you?
The Occupational Safety and Health Administration (OSHA) and the American Red Cross have put together a handy two-page checklist to help businesses prepare for emergencies.
In addition to addressing people-oriented concerns, also make sure you have plans in place for protecting – or responding to damage to – property, equipment, and important records.
CoAdvantage, one of the nation's largest Professional Employer Organizations (PEOs), helps small to mid-sized companies with HR administration, benefits, payroll, and compliance. To learn more about our ability to create a strategic HR function in your business that drives business growth potential, contact us today.