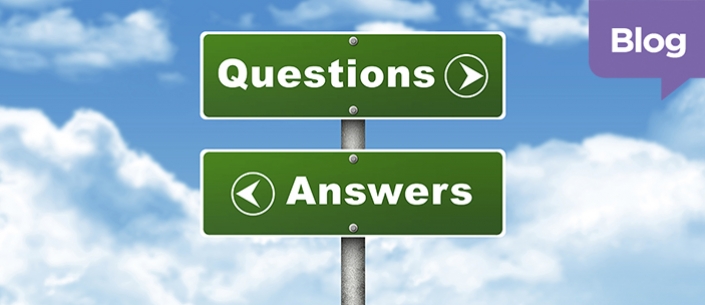 Six Common PEO Misconceptions Debunked
Are you a business owner who wants to effectively handle your HR functions without hiring additional HR employees? Professional Employer Organizations (PEOs) are an excellent choice for businesses of all sizes. Partnering with a PEO enables the business to efficiently manage its HR functions without needing to employ its own HR personnel. New organizations in the industry may be unsure about the benefits and services that PEO partners can provide.
However, there are some misconceptions that may deter businesses from considering PEO partnerships. CoAdvantage, one of the top PEOs in the country, has experience working with businesses that have believed some of these misconceptions. In this blog, we debunk some of the biggest misconceptions we encounter.
Most Common PEO Myths
PEOs are only for big businesses

PEOs are glorified staffing firms

PEOs take full control

Employees suffer under HR Outsourcing

PEOs are too expensive

All PEOs are the same
Myth #1: Professional Employer Organizations are only for big businesses.
Contrary to popular belief, the opposite is actually true. According to the National Association of PEOs (NAPEO), most PEO customers are small businesses. In 2022, a substantial majority of PEO clients, amounting to 85%, operated with a workforce size of 49 employees or fewer. In fact, in some ways, small businesses reap bigger benefits than larger organizations from PEO partnerships.
For example, small businesses don't have the deep pockets of enterprise-scale organizations. This means that they may not have as much financial resources available. By outsourcing their HR, small businesses can focus more on their core activities.
Partnering with a Professional Employer Organization offers economy-of-scale pricing, leading to substantial benefits for small businesses. In simpler terms, small businesses can gain significant advantages from the cost savings and improved efficiency provided by a PEO.
Myth #2: Some people mistakenly portray PEOs as nothing but glorified staffing firms.
The Professional Employer Organization industry began in the 1960s and 1970s with "employee leasing" and basic HR administration services. However, that understanding of PEOs is decades out of date. Co-employment enables the PEO to assume the employer's responsibilities. Clients enjoy the freedom to focus on their core business and devote their full efforts to building a thriving company.
This arrangement allows the client to focus on growing and succeeding without having to worry about administrative tasks. "Too often, managing HR becomes one more responsibility that an already stretched founder or partner is juggling," writes Forbes. As stated by Forbes, PEOs provide clients an opportunity to outsource certain HR tasks that otherwise would consume their focus.
Myth #3: Professional Employer Organizations take control.
This can be a great deal of concern. The term "co-employment" can be confusing for many newcomers to the PEO business model. Many businesses worry that "co-employment" means they have to give up all control of HR to the Professional Employer Organizations. However, this is not the case.
The PEO becomes the "employer of record" for things like payroll taxes. The contractual agreement between the PEO and the business asserts that the business is in charge of its operations. The business is in charge of important decisions, but it can use a PEO to handle administrative tasks. These tasks can include payroll, benefits administration, and compliance issues, which saves time and resources to focus on what's most important.
Myth #4: Employees suffer under HR outsourcing.
Many organizations wonder if their employees will suffer from having to work with outsiders. Employers can provide their staff with access to a more diverse and affordable array of benefits and services when outsourcing HR. In fact, employees appreciate having access to a wider variety of cost-effective benefits and services. This gives workers more options and more power over their own experience.
As a result, companies that utilize HR outsourcing services experience higher employee retention rates. According to NAPEO, companies using PEO services have 10 to 14 percentage points lower employee turnover compared to those that don't.
Myth #5: PEOs are too expensive.
On average, PEOs are less expensive than doing it yourself. According to NAPEO, the average company that uses a PEO sees a 27.2% annual return on investment from cost savings alone. This includes saving money on HR staff, health benefits, workers' compensation, unemployment insurance, and other HR-related expenses like payroll.
Furthermore, a well-structured co-employment partnership can help your business prioritize revenue-generating tasks. As a result, this can lead to an increase in your potential earnings.
Myth #6: All PEOs are the same.
This misconception is far from accurate. Even though Professional Employer Organizations all follow the same basic business model, they vary wildly in the details. They can vary in their areas of expertise, geographic coverage, and client size.
Additionally, differences might also arise in their pricing models, service level agreements, and other factors. These factors contribute to the diversity and uniqueness of each PEO.
When selecting an outsourcing partner, it is important to consider that some may perform better than others. To ensure that you choose a well-positioned PEO that can help you succeed, we recommend checking the following factors:
References
Accreditations
Financial Statements
Checking references allows you to learn from other clients' experiences. Accreditations show that a PEO meets industry standards. Reviewing financial statements helps gauge how financially stable a PEO is. Considering these factors helps you choose an outsourcing company that fits your needs and goals, increasing the chance of a successful partnership.
Key Takeaways
Partnering with a PEO has several benefits for small to mid-sized businesses. Some of these benefits include saving money, working more efficiently, and keeping employees happy. Many people think that PEOs are only for big businesses, but actually, most PEO customers are small businesses. This is good for small businesses because they can take advantage of the lower costs and greater efficiency that PEOs offer.
Some people also worry that outsourcing HR takes away control from the business, especially in HR decisions. But in reality, the business keeps control over how it runs. The PEO just helps with things like payroll taxes. The business can prioritize growth and success instead of being overwhelmed by administrative tasks.
On the employee side, some business owners express concerns that outsourcing HR tasks to a PEO may lead to employee unhappiness. However, employees usually appreciate having more benefits and services available to them through the PEO. This can include things like online portals and more control over their own experience. In fact, businesses that use PEO services tend to have lower turnover rates, meaning employees stick around longer.
It's important to be aware that not all Professional Employer Organizations are the same. They can specialize in different areas and serve different regions or types of clients. When selecting a Professional Employer Organization, it's important to research and choose one that aligns with the business's needs and goals. Overall, partnering with a Professional Employer Organization can help businesses run human resources more smoothly, save money, and keep employees happier.
Need more information about HR outsourcing? CoAdvantage, one of the nation's largest Professional Employer Organizations, helps small to mid-sized companies with employee benefits, payroll processing, compliance, and HR best practices. To learn more about our integrated HR outsourcing solution, contact us today.
*NAPEO