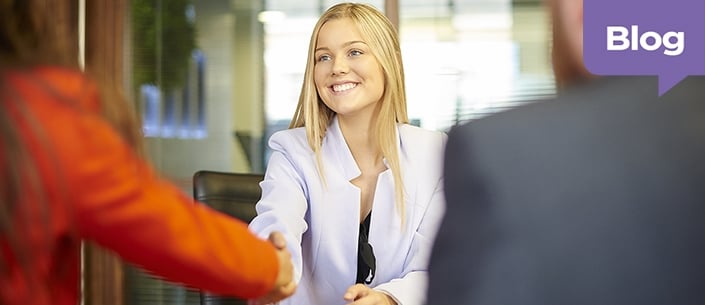 5 Ways Small To Midsize Businesses Can Strengthen Their Hiring Process
Half of small and midsize businesses (SMBs) cite hiring new employees as the top challenge facing their business, according to the Wasp Barcode 2017 Small Business Report. And as a company grows, so do its recruitment challenges.
Fortunately, SMBs can take definitive steps to improve their hiring process. Here are five of the best:
1. Do your due diligence on the candidates. Ensure that recruiters and hiring managers do an appropriate amount of candidate research, including background checks, calling references, social media review, or some kind of formalized candidate assessment. It's all too easy to skip these steps to save time or labor, only to end up with a poor hire that could have been spotted through due diligence.
2. Do your due diligence on the market. Organizations also need to make sure they're current on market trends for the role being filled. If you're out of touch, you might end up sourcing candidates improperly (e.g., job boards when you should have used a headhunter, or vice versa), or making salary offers that are not competitive with current benchmarks in the industry. For example, here's a good process for choosing the right salary ranges for prospective hires.
3. Use recruiting technology. The Randstad Sourceright 2017 Talent Trends Report found that an overwhelming number of respondents (89%) agree that "the adoption of technology has enhanced the attraction, enhancement and retention of talent." It also eases the whole hiring process by automating routine tasks and providing easy insight into and data about both individual hires and the hiring process as a whole.
4. Ensure that recruiters and hiring managers work together. By working as a team, they can make sure that the job description is spot on, candidates are sourced from the right channels, interview questions hit the highest priority areas of interest, candidates are screened and assessed appropriately, and more.
5. Pay attention to employer branding. Research from management consultancy Brandon Hall Group has found that "making an investment in branding increases the likelihood of making better hires threefold." Good employer branding makes your workplace attractive to desirable job candidates while helping them to determine if they'd be a good fit. Here are ten tips to build your employer brand.
CoAdvantage, one of the nation's largest Professional Employer Organizations (PEOs), helps small to mid-sized companies with HR administration, benefits, payroll, and compliance. To learn more about our ability to create a strategic HR function in your business that drives business growth potential, contact us today.