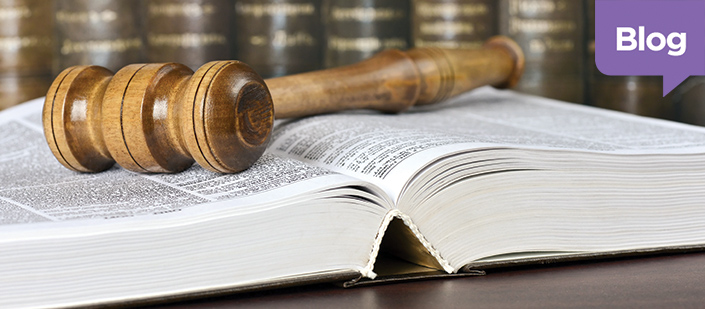 Is Your Business Adapting to 2018's Biggest Labor Law Issues?
Employment law, with all its multi-layered intricacies and complexities, can be difficult to administer. Further complicating the legalities of running a business, new challenges can arise unexpectedly – such as these four employment law issues that have grown increasingly important in 2018. Is your company staying on top of them?
Workplace harassment.
The #MeToo movement, referring to the hashtag used on social media to highlight incidents of sexual assault and harassment, is not limited to Hollywood celebrities. More than ever, employers must scrutinize their sexual harassment policies and procedures and be prepared for rising numbers of complaints and, possibly, litigation. "The impact from what's happening in Hollywood and in politics will trickle down, and we may see new harassment laws and more training mandates at the state level," Matthew Deffebach, an attorney with Haynes and Boone in Houston, told The Society for Human Resource Management.
Pay equity.
Although the #MeToo movement isn't focused on compensation issues, systematic pay discrimination is a close cousin. Many states and cities have begun passing new laws aimed at correcting wage disparities. For example, some new laws are prohibiting employers from asking job applicants about prior or current compensation.
Employee leave policies.
Employee leave is a perennial problem for employers. They must establish compliant policies around many kinds of leave (PTO, vacation, sick, sabbatical, medical, family, etc.) that may be governed by an alphabet soup of regulations and regulatory agencies – creating what legal analysis site Lexology.com calls the "Employment Law Bermuda Triangle." It's not just federal law either; a bevy of new state and local employee leave laws have been passed over the last few years.
Workplace violence.
U.S. News and World Report reports that fatal workplace shootings in the U.S. are on the rise. Analysis by the Bureau of Labor and Statistics show workplace homicides rose to 417 cases in 2015, with shootings increasing by 15%. Employers are not strictly liable for workplace violence, according to an American Bar Association review of guidelines from the Occupational Safety and Health Administration. However, "an employer may be required to take steps to minimize the risk of workplace violence if the risk of violence is a recognized hazard…"
Employment law is an ever-expanding labyrinth. Fortunately, we're presenting a webinar on May 3, 2018: "Don't Labor Over Employment Law" to help overwhelmed businesses. For more information on navigating labor issues at your organization, click the link to sign up.
CoAdvantage, one of the nation's largest Professional Employer Organizations (PEOs), helps small to mid-sized companies with HR administration, benefits, payroll, and compliance. To learn more about our ability to create a strategic HR function in your business that drives business growth potential, contact us today.