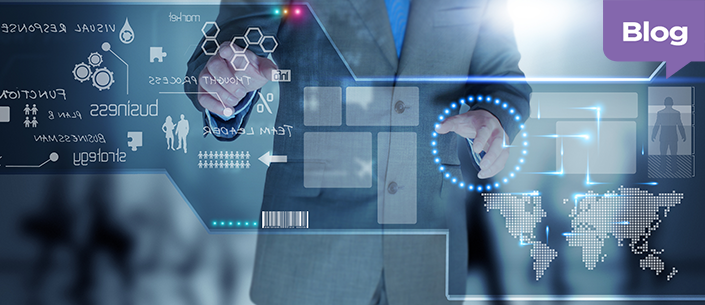 Technology That Helps Small Business Owners Drive Growth
The right technology investments can help drive growth for small business owners (although employees sometimes need some convincing). According to a new study from SAP SE, one-third of small-to-midsize businesses are "well under way in applying technology to connect people, devices and businesses." The same study also hinted at the reason why: the same companies also saw revenue growth in excess of ten percent over the last year. But what are the most common and impactful technologies for small businesses?
Mobile technologies, like mobile payment options
The modern business owner is on the move, and they take their devices with them. Four out of five business owners use a mobile device at least once a day. Further, small businesses are increasingly appealing to consumers' mobile devices. The Wells Fargo/Gallup Small Business Index survey conducted earlier this year found that small businesses were upgrading their payment options, including accepting new EMV chip-enabled cards, allowing digital payments through services like Apple Pay, and offering other mobile payment options.
Customer Relationship Management (CRM) technology
Wasp Barcode's 2015 State of Small Business report found that only 29% of businesses use a CRM system to track customers, but that appears to be on the rise. The SAP SE study found that CRM technology was one of the most popular digital technologies for adoption, at 38%. CRM systems have come a long way and can now incorporate smart data analytics and mobile data.
Cloud-based technologies and services
Cloud technologies are soaring. According to Forbes, 65 percent of U.S. small businesses do back-office work like accounting and bookkeeping with cloud-based apps, while nearly a third offer their own services through the cloud. Cloud-based services move IT infrastructure and management to third-party data centers and teams, which can streamline costs and reduce the need to hire tech experts. One word of warning: when information is hosted in the cloud, it can become more susceptible to data security threats. SCORE, a non-profit associated with the Small Business Administration, notes that "60 percent of cybercrimes are directed at small businesses, in part because small business are far less likely to have encryption for network security, mobile security, email security or online data protection." Any move to the cloud should be accompanied by improved security protocols.
Collaboration & remote working technologies
Collaborative technologies, or those that allow teams to work more efficiently together, are the single most popular form of small business technology, according to the SAP SE study (used by over 50% of SMBs). These technologies also make previously prohibitive business practices more accessible, like remote working. Nearly half (47%) of business owners offer telecommunicating options, and research from Microsoft has found that younger workers in particular expect to be able to collaborate no matter where they are working. Read more about how to make remote working work for you.
Need more information on technology solutions that help streamline your business functions? CoAdvantage, one of the nation's largest Professional Employer Organizations (PEOs), helps small to mid-sized companies quickly and efficiently manage payroll, benefits, and HR essentials with our CoAd360 HR technology platform. To learn more about CoAd360 and our integrated solutions, contact us today.