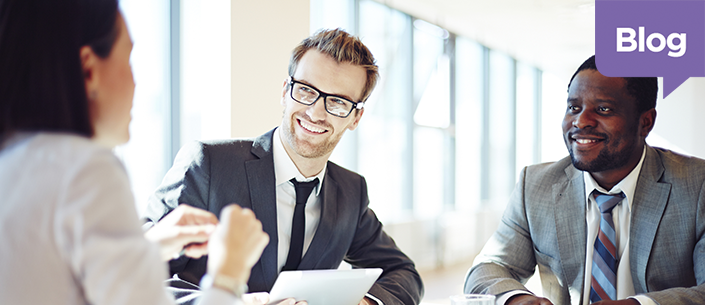 Answers to 2018's Most Pressing Hiring and Recruitment Questions
Recruitment is a topic of perennial interest to employers, especially in a market with historically low unemployment rates. Generational attitudes toward frequent job changes don't help, and the costs and difficulties created by turnover make employee retention just as important a consideration. But just what is the hiring situation like right now in the U.S.? Read on to find out.
How tight is the labor market?
The unemployment rate in the U.S. is at a low 3.7% as of September 2018. The unemployment rate for Baby Boomers (over 55 years of age) is even lower: 2.8%. (Bureau of Labor Statistics)
Is the tight labor market causing problems for employers?
92% of employers say skills shortages are negatively impacting productivity, staff turnover, and employee satisfaction. (Hays)
What are employers most focusing on in recruitment efforts?
"Diversity is the new global mindset: 78% of companies prioritize diversity to improve culture and 62% do so to boost financial performance." (LinkedIn) According to a Gartner study, diverse hiring is positively correlated with business performance by up to 35%.
What forward-looking technology are recruiters most focusing on?
38% of employers are starting to use AI recruiting tools, and 62% plan to do so. (Deloitte)
What's hurting employers in the recruitment process?
55% of job applicants have abandoned an application after reading a negative employer review. 99% of employers believe managing employer brand and reputation is important to attracting top talent. (CareerArc)
How much does turnover cost?
Just filling an open position costs a U.S. employer an average of $4,000. However, the full costs of turnover can be far greater: on average, replacing an employee costs a full third of that employee's annual salary (Work Institute).
How long does it take to fill an empty position?
Time-to-hire takes an average of 23 days, but it takes an average of 42 days to fill an empty position. (SHRM, Human Capital Benchmarking Report) The interview process takes 23.7 days on average. (Glassdoor)
CoAdvantage, one of the nation's largest Professional Employer Organizations (PEOs), helps small to mid-sized companies with HR administration, benefits, payroll, and compliance. To learn more about our ability to create a strategic HR function in your business that drives business growth potential, contact us today.