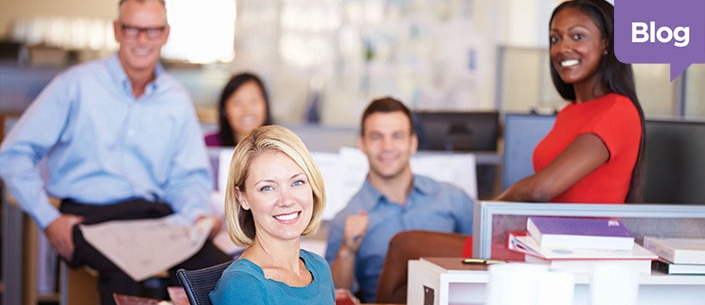 Tips for Attracting and Retaining Employees
Employees are the lifeblood of any company, and employee recruitment and retention is a perennial priority – and challenge – for employers nationwide. The process can be costly, however. According to Glassdoor.com, U.S. companies spend an average of $4,000 and 52 days to fill an open position. That squares with a finding from Randstad Sourceright's 2016 Talent Trends Report, where 72% of respondents indicated that talent scarcity had negatively affected their business. What can employers do to ease the process of recruiting and retaining employees?
Here are 20 Tips
1. Use the job description not just to describe duties but also to "show the candidate the impact the job will have."
2. Maintain a pipeline of job candidates even when you're not actively hiring.
3. Bolster your employer branding; it's just as important as corporate branding for customers.
4. Recognize and reward good behavior. According to respondents to the Globoforce 2016 The ROI of Recognition report, workplace recognition and rewards makes 83% of employees feel more engaged and makes 75% of them less likely to leave their jobs.
5. If monetary reward programs are not feasible, get creative – offer time off, special perks like remote working opportunities, etc.
6. Give employees opportunities to develop and further their careers.
7. Don't micro-manage. Give your people more control over their day-to-day.
8. Cultivate a company culture that's respectful and collaborative.
9. Hire good leaders. Re-assign or get rid of bad managers. Gallup polls have found that managers cause 70% of variance in employee engagement scores.
10. Articulate your company mission and values, and then solicit buy-in from employees.
11. Involve employees in philanthropic initiatives.
12. Offer a great portfolio of benefits, including (especially) those beyond the basics.
13. You can get some major mileage out of voluntary benefits: they're impressive but the employee pays.
14. Talk to employees. Once-a-year performance reviews are old school. Frequent check-ins are the best way to engage employees and ensure continuous improvement.
15. Don't just give feedback. Seek feedback from employees.
16. Pay employees to quit. Amazon and Zappos both do it. Amazon CEO Jeff Bezos explains: "In the long-run, an employee staying somewhere they don't want to be isn't healthy for the employee or the company."
17. Use mobile technology for employee recruiting and onboarding.
18. In fact, pick mobile-friendly technology in general. Employees should be able to access information they need, perhaps about benefits information, from the comfort of their couch at home.
19. Consider "business texting" more and emailing less. This approach could help keep communications shorter, faster, and to the point.
20. Train hiring managers in interview techniques. The 2016 McQuaig Global Talent Recruitment Report found that, at companies where leaders are rated as "very effective," they're more likely to be provided interview training. That, in turn, makes it "much more likely that they'll make better hiring decisions."
Need more information on employee retention? CoAdvantage, one of the nation's largest Professional Employer Organizations (PEOs), helps small to mid-sized companies with employee engagement, HR administration, benefits, and payroll. To learn more about our ability to create a strategic HR function in your business that drives business growth potential, contact us today.