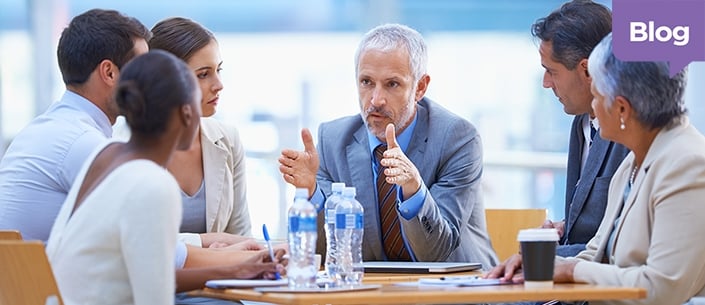 Hindsight is 20/20: 3 Startups That Really Should Have Invested in HR
HR isn't really necessary, is it, when you only have a handful of employees?
That's a question that many startups and newly formed small businesses ask themselves. They have limited resources: every bit of capital needs to go to their revenue-generating product or service; and with only a small team of employees, time is always crunched. Frequently, HR is seen as a job function that belongs to larger, more established companies, something that these small and new organizations will invest in "someday."
That decision can have fateful consequences. Just ask the following companies.
Homejoy: shut down after employee misclassification fiasco.
Homejoy, a home-cleaning marketplace company, offered a promising service but ended up shutting down in 2015. The deciding factor, according to CEO Adora Cheung, was "four pending lawsuits against Homejoy from independent contractor cleaners who claimed they were really employees." Employee classification is a perennial hot-button topic at the IRS, and misclassification can generate everything from severe tax penalties to litigation that can end startups before they can really get going. Given how frequently startups delve into the so-called "gig economy" for labor, questions of worker classification loom large over small operations – with sometimes momentous consequences.
Uber: a long string of legal problems cost the company its CEO.
Uber is hardly a startup or small business anymore, but when it was still small, it made a fateful decision to forego a serious HR operation. Former CEO Travis Kalanick felt HR's duty was best limited to recruiting. Uber – and Kalanick – has been paying the price ever since. Uber shares some issues with Homejoy with complaints and lawsuits alleging that drivers are employees rather than contractors. In 2016, Uber settled one lawsuit to keep drivers in California and Massachusetts as independent contractors, but legal questions continue to plague the company. Earlier this year, New York deemed drivers as employees for unemployment purposes. Of course, Uber's real nightmare has been business-threatening allegations of harassment and misconduct, which led to Kalanick's resignation.
Thinx: targeted by litigation alleging harassment and mistreatment, lost its CEO.
CEO Miki Agrawal of Thinx, which makes undergarments for women, "never developed HR policies or hired an HR manager," according to Bloomberg. Now, she's out as CEO. In the absence of HR-savvy procedures and protocols, the company behaved erratically toward employees, leading to accusations of poor pay, inappropriate behavior, and even sexual harassment. In addition to lawsuits filed against the company, their corporate branding suffered as well, with employees and customers questioning their image as a feminist-friendly organization.
Need more information about creating a strategic HR function in your business? CoAdvantage, one of the nation's largest Professional Employer Organizations (PEOs), helps small to mid-sized companies with HR best practices, benefits, payroll, and compliance. To learn more about our integrated HR outsourcing solution, contact us today.