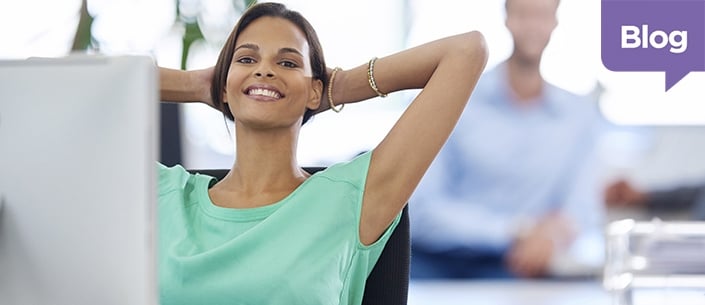 HR Outsourcing for Compliance Peace of Mind
How does outsourcing compliance and risk management help employers?
Most employers are unprepared for the risks and regulations that affect their business. The New York Times reports that two out of five small business owners have no business insurance at all. This may be due to cost; it's hard to find good coverage at rates friendly to small business budgets. It may also be due to sheer overwhelm. The National Retail Federation (NRF) has found that 69% of small business owners feel overwhelmed by regulations, rules, and mandates. Fortunately, these are exactly the ways that outsourcing compliance helps.
What does compliance outsourcing include?
One of the aspects of compliance that makes it so overwhelming is there's so much to it. Regulations can come from federal, state, and local governments; and they can change rapidly. Altogether, it creates a confusing tangle of requirements. A PEO untangles that knot and handles each thread. Services can include:
• Wage and hour disputes
• Harassment claims
• Company policies
• Training standards
• Workers' compensation
• Safety programs and OSHA requirements
• Insurance (like Employment Practices Liability Insurance)
• Employment law posters and notices
• And more
What can employers reasonably expect after outsourcing benefits?
Time: The 2017 National Small Business Association (NSBA) Business Regulations Survey found that nearly one-third of business owners spend more than 80 hours annually dealing with federal regulation alone. The report also suggests that small business owners don't even realize how much time they spend on compliance related matters because they simply consider "long-standing regulations a general cost of doing business" rather than the regulatory burden it actually is. All of that is time that can be returned to the owner to focus on the business itself.
Peace of mind: The State of Small Business in America 2016 report from Goldman Sachs and Babson says, "For the vast majority of all respondents, the owner is primarily responsible for dealing with regulatory issues" and risks. That takes more than just time away from the business, it also puts the burden of responsibility and accountability squarely on the owner's shoulders. That is a weight that outsourcing can help lift.
Cost savings: The cost of compliance and managing business risks are not insignificant. The NSBA report says the average small business owner spends $12,000 annually on compliance costs. The NRF survey found that many owners fear they will have to change or reduce benefits due to rising compliance costs. Making matters worse, it can be difficult for SMBs to access truly economical pricing. Here is where outsourcing as a means of cost reduction truly shines. As CoAdvantage client Lori Anthony-Thomas says, outsourcing "offers me the security of knowing that I can obtain workers' comp coverage for my employees at a better rate than I could provide. As a small company, there's no way I could obtain those rates and that kind of savings." Similarly, outsourcing partners can provide training and services to ensure regulations are being met and worker risks are being minimized.
Need more information on risk and regulations affecting your business? CoAdvantage, one of the nation's largest Professional Employer Organizations (PEOs), helps small to mid-sized companies with risk management, compliance, workers' comp, and HR administration. To learn more about our ability to create a strategic HR function in your business that drives business growth potential, contact us today.