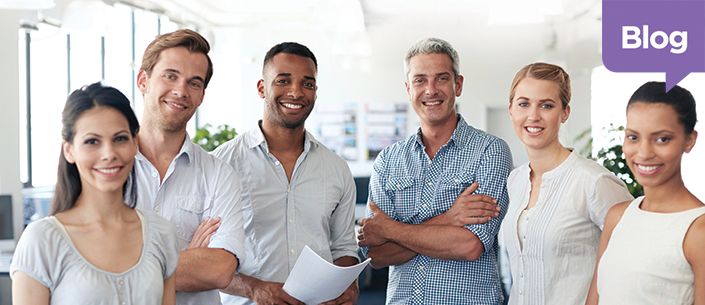 Why Employees Prefer PEO Services
In today's competitive business landscape, Professional Employer Organizations have emerged as powerful partners for businesses seeking success. Taking on time-consuming and challenging people-related tasks, PEOs free up business owners to focus on growth and profitability. These expert allies streamline HR processes, handling everything from administration to benefits and compliance. This enables employers to focus on strategic decisions and drive innovation.
This blog explores the growing preference for HR outsourcing services among employers and employees alike. Backed by research from the National Association of Professional Employer Organizations (NAPEO), we highlight the concrete impact of PEOs on businesses. Additionally, we dive into how PEOs enhance the employee experience, fostering a loyal, engaged, and productive workforce.
Whether you're an employer or employee, the advantages of partnering with a PEO will become evident throughout this blog. Let's explore why outsourcing HR is gaining traction and how it can elevate both employers' and employees' experiences to new heights.
The Impact of PEOs
The impact is evident as the results speak for themselves. The National Association of Professional Employer Organizations (NAPEO) has conducted research on the impact of HR outsourcing services. Their research found PEO users are 16% more likely to experience a yearly increase in profitability compared to non-users. Simultaneously PEO users had fewer concerns about their ability to handle hiring employees, increasing revenues, and raising capital.
But it turns out the benefits of using a Professional Employer Organization also extend to employees as well. In fact, employees themselves tend to prefer PEO services as much as their employers!
Employee Benefits of a PEO
One common myth of PEO outsourcing is that outsourcing reduces employees' service experience. Professional Employer Organizations can offer higher-touch services, advanced technologies, and improved benefits, especially for smaller businesses. These services surpass what would typically be available to them.
This has a direct impact on employee experience and significantly contributes to lower employee turnover rates. Companies using Professional Employer Organization services experience 10 to 14 percentage points less employee turnover compared to those that do not.
Furthermore, employees at businesses using a Professional Employer Organization were more likely to believe their employer offered a good workplace. They believed that their employer properly addressed their specific areas of concern, leading to a positive perception of their work environment. The involvement of a PEO in managing HR and employee-related matters had a positive impact on employee perception. Which can foster a more satisfying and supportive work experience.
Moreover, employees of PEO users tend to have more positive beliefs about their employers. This may be partly due to how surprisingly high-touch a PEO partner can be when interacting with employees. A good PEO can offer fast and high-quality service, like immediate answers to even highly unique and complex questions.
For small and mid-size companies, ensuring such a high level of employee experience is often only possible through a PEO. In turn, that elevated employee experience has implications for employee satisfaction, engagement, and loyalty.

Employee Retention & Future Outlook
In short, employees at companies using PEO services are more likely to believe their employer treats them well. Additionally, the employees have confidence in their employer. This fosters a positive perception of their workplace and reinforces a sense of trust in their employer. For the employer, that positive employee experience and outlook has an immediate benefit: their employees are less likely to leave.
In fact, the percentage of employees who say they expect to continue working at their employer all the way until they retire is nine points higher for PEO users than non-PEO users, according to NAPEO's survey.
For employers aiming to provide an exceptional employee experience and streamline HR processes, PEOs offer an effective solution. PEOs empower businesses to create great employee experiences, ensuring a seamless and productive work environment for both employers and employees.
Key Takeaways
Professional Employer Organizations (PEOs) prove to be invaluable partners for businesses. They allow owners to focus on growth and profitability by handling complex people-related tasks. The impact of human resource outsourcing services is evident through concrete research findings. PEO users experience a remarkable 16% increase in yearly profitability compared to non-users.
Additionally, Professional Employer Organizations bring various benefits to employees, debunking the myth that outsourcing reduces service quality. PEO users are happier with their employers and workplaces because Professional Employer Organizations offer personalized and high-touch services. As a result, employees are more likely to remain with PEO-using companies. They experience lower turnover rates and enjoy a positive perception of their work environment.
The outstanding service provided by professional employer organizations extends to addressing employees' specific concerns promptly. This fosters a supportive and engaging work experience. The collaboration between the HR outsourcing company and businesses fosters an environment where employees feel well-treated. This collaboration can foster higher loyalty and commitment from employees.
PEOs excel at delivering fast and high-quality service. They offer immediate solutions to even complex questions, which contributes to the overall positive outlook of employees.
For small and mid-size companies, PEOs are instrumental in delivering a high level of employee experience. Achieving this level of excellence would be challenging without their support. With the support of PEOs, businesses can optimize their HR processes and create a seamless work environment for their workforce.
In summary, the preference for PEO services is not only evident from the employer's perspective but also among employees. PEOs foster a mutual sense of trust, satisfaction, and engagement, creating a harmonious and productive work atmosphere. Businesses that prioritize employee experience and seek efficient HR processes can find an effective solution by partnering with a Professional Employer Organization. Embracing PEO services empowers businesses to nurture a content and loyal workforce, driving success and growth for years to come.
CoAdvantage, one of the nation's largest Professional Employer Organizations, provides comprehensive HR services, including HR administration, benefits, and payroll processing for small to mid-sized companies. To learn more about our ability to create a strategic HR function in your business that drives business growth potential, contact us today.