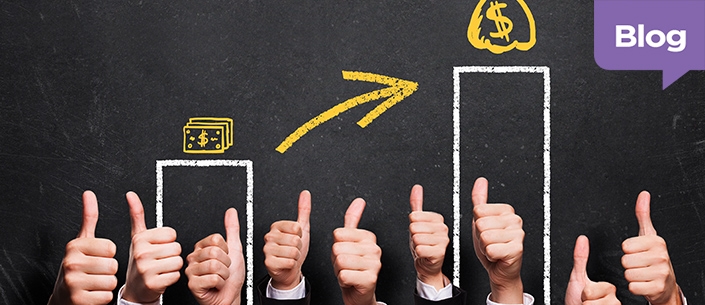 Rethinking the Annual Pay Raise
Is the traditional annual raise worth it?
According to research from the Society for Human Resource Management (SHRM), the top 8% of workers saw an average of 4.8% base pay increase, versus only 0.9% (or less) for the lowest performing 9% of workers.
But even a 5% raise isn't necessarily much. The median household income in the U.S. is just under $60,000. A 5% raise would turn that $60,000 into $63,000, or just $250 extra each month, much of which may be consumed by cost-of-living increases (which are expected to be around 2% for 2018).
If the intent of raises is to promote employee retention, satisfaction, and loyalty, is such an amount sufficient? Not everyone thinks so. The Chicago Tribune says flatly, "In the end, it's too small an increase to make a difference." They point out that these once-a-year increases are too infrequent and too insubstantial to genuinely affect morale and productivity overall.
But companies have to do something, otherwise they'll find workers jumping ship simply to keep up with cost of living increases.
Alternatives to annual pay raises include variable pay arrangements, including commissions and bonuses, or to offer other benefits or perks instead.
These alternative forms of compensation have the added bonus (so to speak) of not increasing additional costs that are related to compensation, ranging from paid time off to taxes.
Another option: employers can also do a better job of helping employees understand the true value of their non-salary benefits; workers routinely underestimate the value of their actual compensation package. Per research reported in Personnel Psychology, employees typically only understand and appreciate between 31 and 68% of the cost or market value of the benefits they receive.
Another alternative is to tie pay raises to specific events or changes rather than to an annual schedule.
For example, if the worker's value as an employee changes, it makes sense to adjust their compensation appropriately, e.g., if they acquire new skills or improve performance. It could also happen due to market changes, if the scarcity and price of their role changes. A shortage of IT security staff, for example, makes every IT security pro more valuable. Every company should regularly review the market value of the people they employ.
Nevertheless, companies should not scrap or make significant changes to their annual pay raises without thinking through the changes clearly and understanding how to communicate with employees.
CoAdvantage, one of the nation's largest Professional Employer Organizations (PEOs), helps small to mid-sized companies with HR administration, benefits, payroll, and compliance. To learn more about our ability to create a strategic HR function in your business that drives business growth potential, contact us today.